It is possible to order all the collections on this website and to be delivered worldwide. For orders on Saint-Barthélemy, I offer free hand delivery within 24 hours (on working days).
It is with great pleasure and humility that I am collaborating with Véronique, a talented illustrator, well known for brightening up the entrances to the beaches of Saint-Barthélemy with her colorful ceramic tiles. You can currently find the illustration "Carte des Quartiers" at the store "Les Petits Carreaux".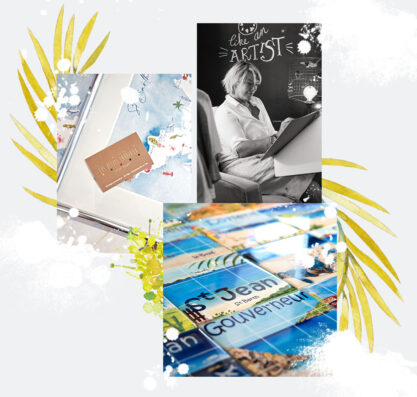 Passage de la Crémaillère
Gustavia
97133 Saint-Barthélemy
Phone: +590 590 51 36 21
Mail: veronique.vandernoot@orange.fr
At the beginning of March, a new boutique welcomes my creations, the St Barth French West Indies boutique, run by Pati Guyot, talented entrepreneur and accomplished painter. You will be able to find the "Carte des Quartiers de St Barthélemy" at the Pati de St Barth boutique, rue du Bord de Mer located in Gustavia.
Rue du Bord de Mer
Gustavia
97133 Saint-Barthélemy
Phone : +590 590 27 02 61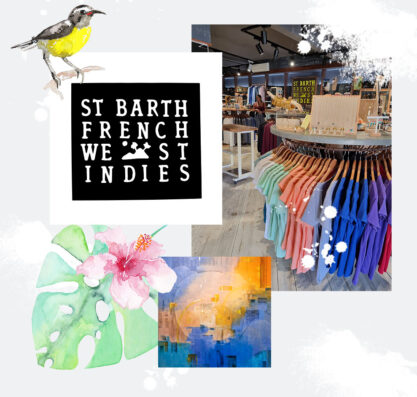 A new store will soon be opened at the Rémy de Haenen airport and will allow our visitors to take home a souvenir of their stay on our beautiful island. The One Direction store, run by Marie-Maud, will offer all of my creations in terms of textiles as well as art prints.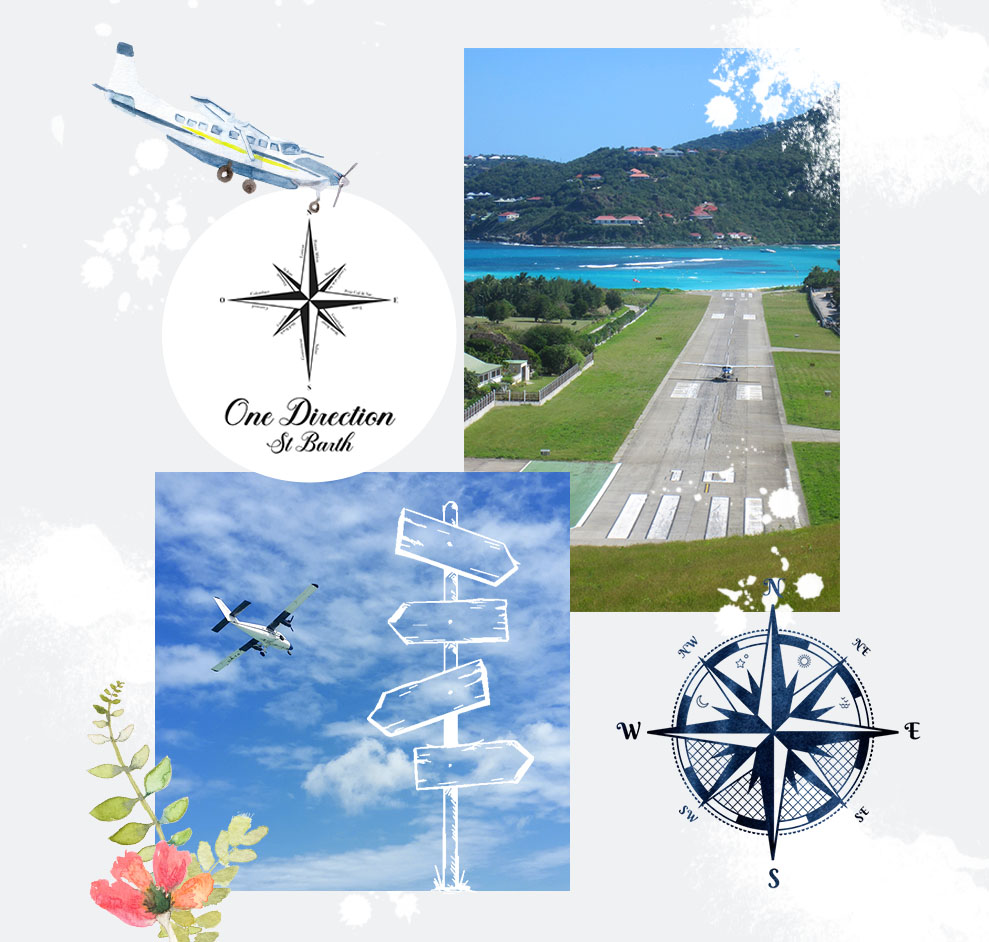 Rémy de Haenen Airport
1st floor
97133 Saint-Barthélemy
Phone : +590 590 87 70 42